How to Adding your Site To Baidu Webmaster Tools optimize
Baidu Webmaster Tools is a portal created to help webmasters and SEOs monitor and maintain their site's presence in Baidu's organic search results.
The platform offers a great deal of metrics you can only get from Baidu, tools to test your site's performance, and a two-way communication channel between you and Baidu.
This means that if you are doing SEO in China, Baidu Webmaster Tools is an incredibly important tool you will have to master.
Upon successful login, you can start adding sites to Baidu Webmaster Tools (Login required).
Do you know:
The first step is to enter your site's home address and whether your site is HTTP or HTTPS site. Baidu recommends adding a site's main or www. subdomain to their Webmaster Tool first, since it will make adding other subdomains easier later. Click 下一步 (Next) after you've done so:

After entering your website's home address, you will need to tell Baidu the industry categories your site is about – Here's their English translation from Google Translate.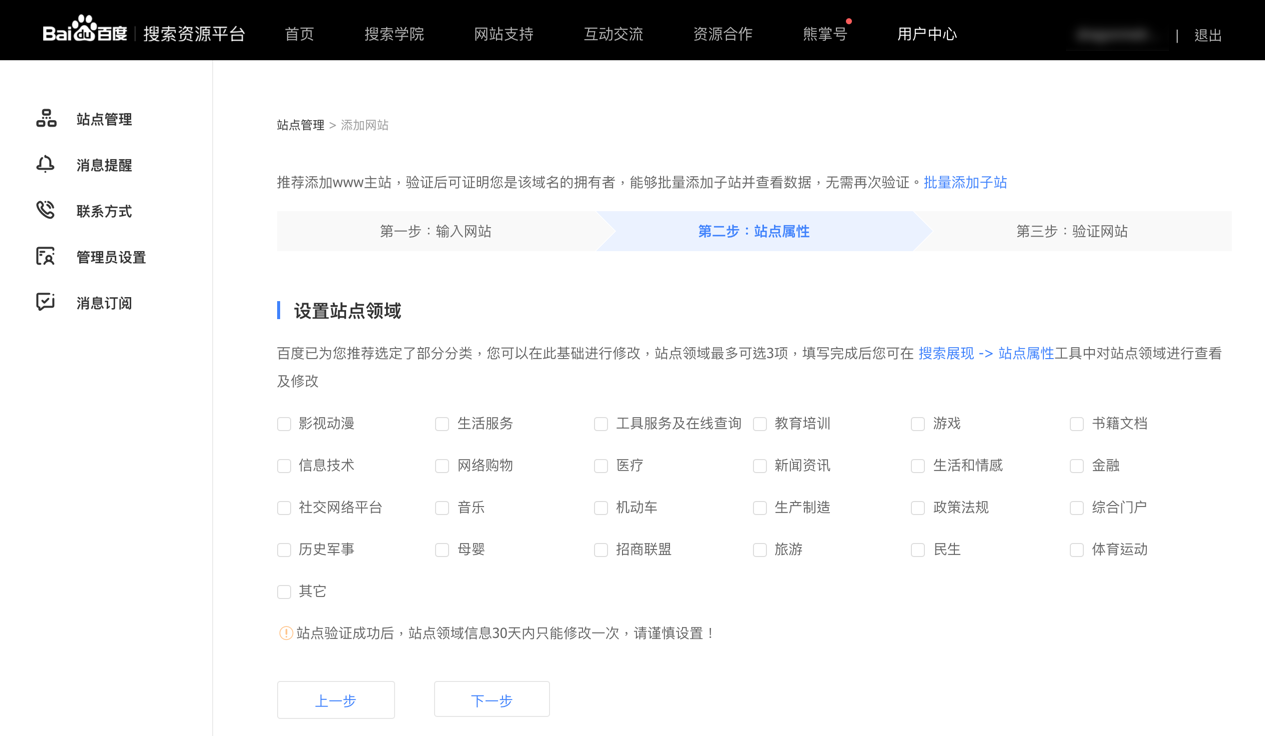 Similar to Google Search Console, Baidu Webmaster Tools offer three ways for users to verify their sites:
Text file: By downloading a text file from Baidu and uploading it to the root directory of your site's
HTML tag: Placing a HTML tag provided by Baidu onto the section of your homepage
CNAME record: Log in to your site's ISP admin panel, and add a new DNS record
We will be using HTML tag verification in this tutorial since it can be the easiest for SEOs to control, as we may not have access to the FTP server or DNS settings.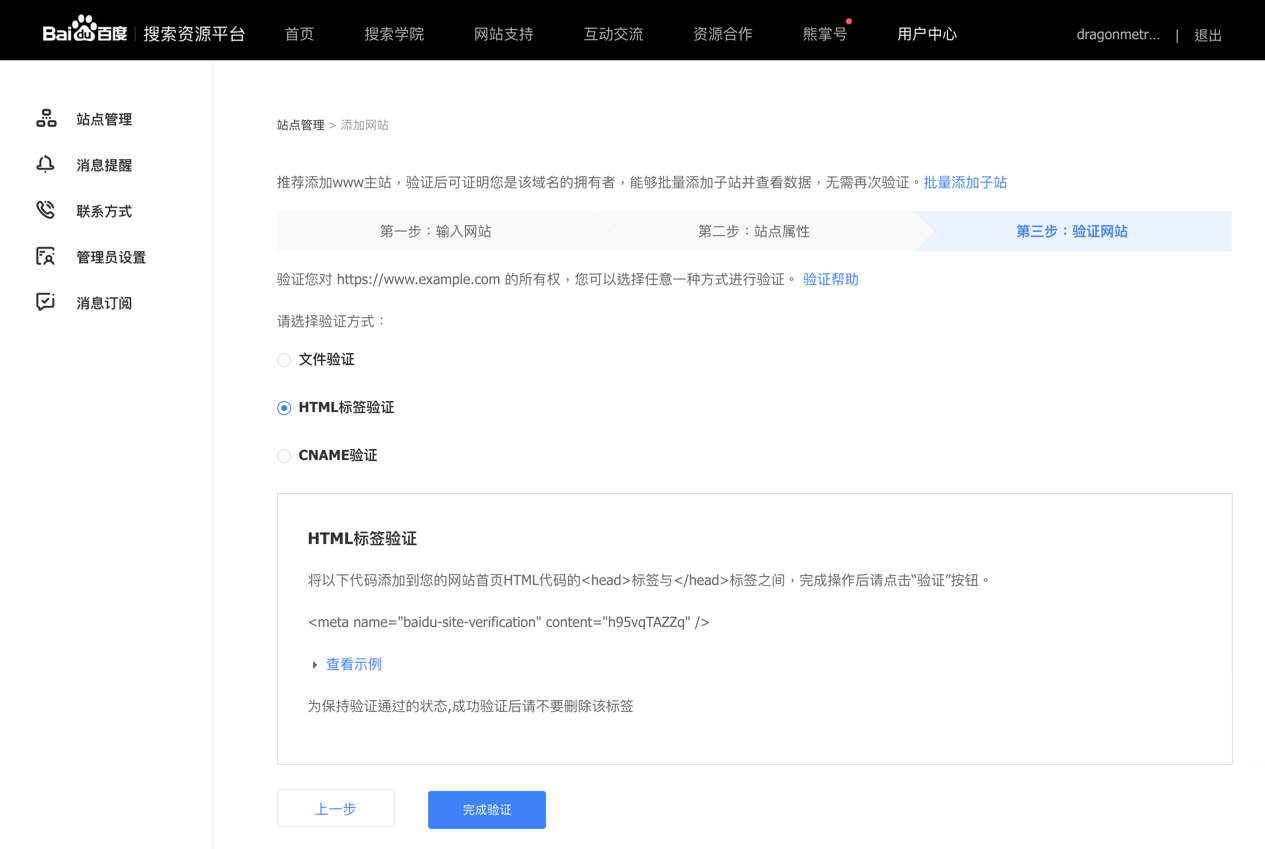 1. Select "HTML 签验证"
2. Copy the provided HTML tag and paste it into the section of your homepage, here's an example:
<html>
    <head>
    <meta name="baidu-site-verification" content="xxxxxxxxxx" />
    <title>My title</title>
    </head>
    <body> page contents </body>
</html>
3. Click on the "完成验证" button
This screen will be shown upon verification success. It will prompt you to add subdomains by clicking on the blue button 批量添 子站 if you wish, otherwise you can just click 暂不添 to proceed.
After you've verified the site, DON'T remove these tags or files! In order to maintain the verification status, Baidu recommend users keeping the files, HTML and records since they will use these to check their user's verification from time to time.
Common Verification Errors
If you get an errors on verifying your site, here are the common verification errors and their recommended solutions.
Adding Sites Via Baidu Analytics
If you've Baidu Analytics (Tongji) installed on your site, you can add your site directly in Baidu Webmaster Tools without verifying, but we won't be covering this method here.
Do you know: